The partners


Occitanie en scène
Occitanie en scène is the regional association for the development of performing arts in Occitanie.
It aims to contribute to the artistic and cultural development in Occitanie with the objective of making it a dynamic region for creators and a land of emergence of new artistic forms.
Occitanie en scène acts on different levers for the development of the sector, it relies in particular on its strong experience of European and international cooperation to become a real support point for European and international cultural projects.
The association, through its various actions, advocates for the presence of cultural professionals in European programmes.
---

Artemrede
ARTEMREDE (2005-) is a project of cultural cooperation currently gathering 18 members, including 17 Portuguese municipalities, that promotes the interaction between cities of different scales. ARTEMREDE focuses on the specificities of the territories through its support to artistic creation, network cultural programming, qualification, training, and design of strategies for cultural mediation.
At the heart of its activities is the development of artistic projects holding local communities at their core. In this vein, four major initiatives are being undertaken: 'MEIO NO MEIO' (2019-2021; financed by PARTIS/FCG) and the EU projects financed by the Creative Europe programme 'RESHAPE' (2018-2021; partner), 'Be SpectACTive!' (2018-2022; partner), and 'Stronger Peripheries: A Southern Coalition' (2020-2024; leader).
---

MOSAIC
MOSAIC's Primary Objective is the promotion, the empowerment, the capacity building, the audience development and the extroversion of cultural and creative organisations in Greece, as well as studying and monitoring the Cultural and Creative Sector and its contribution to local development, economy and social cohesion.
It encourages Cultural and Social Innovation and Creative Entrepreneurship by supporting and guiding creative business and start-ups, developing local regional and international synergies and creating alternative ways of networking and co-operation between creative actors, businesses and the public.
---

SYNTHESIS
Cyprus' leader in social entrepreneurship and social innovation. Synthesis creates and implements research and educational projects of social impact (particularly in the fields of social inclusion, employment, entrepreneurship, migrant integration and sustainable development) and manages "Hub Nicosia," a pioneering social innovation hub which houses and supports organizations, entrepreneurs and enterprises with social or environmental mission.
Synthesis provides mentoring and support to children and adolescents who are at risk of early school leaving. In addition, Synthesis supports teachers and schools to develop programmes that can help pupils acquire life and entrepreneurial skills and also provides non-formal education to youth and adults.
---

Smart Idea
SMART IDEA is an SME, dedicated to coaching and the development of entrepreneurship. SMART IDEA has worked with many artists to help them set up their businesses and start their businesses according to their interests.
The people involved in the Smart Idea project have many years of experience in education, developing training courses and curricula, implementing self-assessment, programming educational software and managing projects at scale in the education sector across the Balkans (CARDS and IPA programs).
The relevant SMART IDEA experience in this project is the development of the needs assessment in skills, educational content, training courses, the development of learning systems in line and internal evaluation.
---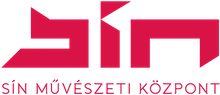 SÍN
The mission of SÍN Arts Centre is to create a safe space through the operation of the production house whose basis is a creative and open mentality in which all participants can feel like equal partners.
They collaborate with the creators in their artistic processes, are partners in the realization of their productions and other projects, and work together to develop their careers.
They work together with local and international partners to create and share our knowledge.
Through their work they play an active role in creating and developing a critical perspective in their society.
Established in 2009 SÍN is a Budapest-based production house with 4 spacious dance studios operating in the field of contemporary performing arts. They provide the artists with a space for creation and development.